Get Approved For A Mortgage!
Available for the first time EVER…
Discover How You Can Easily Get Approved For Mortgage Loans With Exclusive Access to the Same Tools and Information that Mortgage Lenders And Real Estate Investors Use!
These Simple Tools Have NEVER Been Released to the Public Before, And They're Guaranteed To Work For Anyone… Even If You Have Bad Credit!
Thursday, 1:58 PM
Dear Friend:
If you are trying to buy a home, get mortgage modifications, or thinking of refinancing your home in these economic times, getting approved for a mortgage can be tough.
You've cut all of the corners you can think of, and now you're using money that would normally go to really important things, like medical insurance, college funds, or your retirement nest egg, just to cover your monthly payments.
But it doesn't have to be this way! Imagine if you could quickly and easily qualify for a mortgage, reduce your monthly payments, and sleep easily at night, knowing you have enough additional cash to invest in your family and your future! So many of the good things in life would no longer be out of reach. All the things you've dreamt of would now be your reality.
This is Why I Am the Person to Help You Get Approved
Hello, I'm Monica McKinney, and my professional life has been dedicated to helping people connect with the property and money they need.
I've spent many years working alongside some of the industry's best in retail and wholesale banking throughout the United States. Over the years I have learned industry trade secrets and have developed some of my own.
I currently hold four college degrees in related fields. I have studied very hard and continue my education to make sure my clients have the peace of mind that they are dealing with a knowledgeable professional.
I'm a licensed and certified Real Estate Broker and a Mortgage Loan Broker… but more importantly with regard to lending, I am a Mortgage Loan Strategist. I connect people all over the United States with the right type of money; the financing that best serves each individual's life goals. I create a personalized strategic plan to meet each client's financing needs, because I know that one size does not fit all.
Get THESE Tools … Get THEIR Money
Lenders have tools, charts, checklists, guidelines and other industry insider information at their disposal that they utilize as benchmarks for prequalifying and qualifying every borrower that submits their application for a home loan. If you had access to the very same tools, guidelines, and other lender information you would know how to match the lender's criteria for loan approval. Having and applying these 'banker' tools and techniques will allow you to match the lenders criteria and meet the banks guidelines for getting your loan approved.
By knowing well in advance what stops loan approvals dead in their tracks, you will get the answers you want and build the confidence you need!
Let me be clear, this is not training to become a mortgage professional. You will still need to utilize the services of a skilled mortgage loan broker; but now the difference is you will know one when you see one! You will be able to take control of your transaction by playing an active role long before your are told 'sign here…'.
Don't just blindly sign your name to documents that you don't understand! I know you've done it. The question is how many times have you done it? How many times have you had an overwhelming stack of documents placed in front of you and been told to just 'sign here, and here, and here…'?
You have no idea where the numbers on the pages came from, how they will affect you once you have signed, or how these numbers will affect your life in the future. You really don't even know if the mortgage lender knows what they're doing.
Tips for Mortgage: Did you know that some mortgage loan programs are geared toward people that don't have a huge reserve or tangible assets? It's true. Contrary to popular belief, the interest rates don't have to be through the roof on these 30 year fixed loans.
Millions of People Didn't Have Access To What It Takes
To Get Approved For A Mortgage That Was Good
The mortgage crisis is a direct reflection of people not having the right information to make informed decisions with regard to their loans.
The results:
Millions of people now facing foreclosure

Millions of people trying to get mortgage modifications

Millions of people going without necessities so that the money can be put toward their all-consuming home loan just to make it through one more month of keeping their home
The Lenders Are Not Telling Anyone
To qualify for a mortgage is not an impossible or overwhelming task when you know what the mortgage lenders know.
For years I've been asked the same questions over and over again because everyone wants to know how to get approved. It was very unsettling to know that so very few people really understood how mortgage loans work. We're talking about the largest asset people own and the biggest purchase ever made for most people!
The Secret Guide Book My Personal Clients Received
So after years of being asked these same questions over and over, I decided to write an easy to use and apply guide book for my personal clients. I wrote this guide book to help the average person understand mortgage loans and get their mortgage approved! I made sure to explain in detail the steps to getting a mortgage approval, and every time I got a new client they were given my new guide book.
This Could Be YOUR New Life!
When my clients began to apply the tips, strategies and techniques that only lenders have access to, the results was incredible! Some of the things I began to notice in my clients were:
Their stress levels decreased.
I wasn't getting panic phone calls any more
They were telling me what stage of the loan process their mortgage was in because now they totally understood
They were prepared ahead of time with documents, letters or papers required by the lender
The turnaround time on their loans shortened considerably
Their loans closed much faster
I could go on all day, because there were so many positive changes that took place after my clients used the "lender" tools and techniques in the mortgage approval guide. The clients were now exposing themselves to information that before only lenders had access to.
There Is An Absolute Method For Getting Approved For A Loan
People just like you are finding out fast that there is a method to getting approved for a loan. When they apply the easy to understand information contained in the mortgage guide, they learn how to get approved… not just one time, but each and every time they have purchased or refinanced their primary residence, rental property, vacation home … or even helped out newly married adult children get approved for their new starter home!
After seeing how much better my clients' lives improved after they got help from my guide book, I knew I had to find a way to get this information into everyone's hands, so now ANYONE can get peace of mind, make better financial decisions, and keep more money in their pockets!
Now Millions Have Lost Their Homes and Still Don't Know How To Prevent Foreclosures In Their Future
But now there's good news!…
I knew that I had to find a way to share the knowledge that previously only my clients had access to so I wrote the mortgage approval guide book titled "Mortgage Approved!" expanded from my client's book "Now I Get It!" so that everyone can have and use the information and tools necessary to actually get approved for the mortgage loan that they need to finance their home. I have made the mortgage approval guide available for a minimal cost on this website.
This mortgage approval guide book is the secret resource for many top private real estate investors. These investors use it when making their lucrative real estate deals as well as for purchasing their own personal residences.
Now you can discover what the insiders already know…
You Don't Have To Be An Investor To Own It
My mortgage approval guide has been available to the public for six months now, and already, hundreds of people have been reaping the benefits from it.
Here are just a few stories from people just like you…
"I just wanted to get lower monthly payments. I didn't know what the papers were all about … I trusted these people. I was very frightened because I didn't know what I was getting into!
The information given in Mortgage Approved! turned all of that around for me. I was able to get the right type of loan for my set of circumstances and I now understand all of those complicated loan papers and it didn't take me long at all."
Provanne Celais
Mt. Vernon, NY
"After getting Mortgage Approved!, we bought acreage for Land Banking and a month later we purchased a home!!!
We wouldn't have been able to make these great deals without the insider information given in what we now call our Financing Bible. "
Ricardo John
Los Angeles, California
"I would never have gained access to this hush-hush banking information without getting this book.
I bought the home that I had been living in as a renter for five (5) years!!!
I couldn't have made a better deal or had a better understanding if I had hired a high-priced consultant."
Carlos Garcia
San Diego, CA
"We used this guide book to refinance our three rental homes. Now we have positive cash flow just because we understand how this thing called "mortgage" works.
My wife and I will continue to refer to the information and tools in this book for many, many years to come. "
Donald West
Miami, FL
"… I even used the knowledge to put a loan on a brand new motorcycle. Now I really do GET IT!!!
I will continue to refer people I know to get the guide book because it is a gold mine."
K. Copeland
Stone Mountain, GA
"If we never read the information in the book it would have still been a no-brainer because of the Super Bonuses. We couldn't have gone wrong."
John Jacobs
Orange County, CA
"With all of these bad mortgage deals happening I was afraid to buy anything. A friend told me to go to the website and get the book. I did!
I bought 2 houses, one I live in and the other I rent out using the lender information given in this book.
I not only got a great mortgage on my residence, I got a profit-generating mortgage on my rental home!!!
I plan on using MORTGAGE APPROVED! to purchase a duplex next. I couldn't be happier."
Cynthia Nesbit
North Carolina
"The home has been purchased and it wouldn't have happened without the back-door information in the book Mortgage Approved!
There is nothing like owning the home you live in!"
Pascual Tovar and M. Leyva
West Covina, CA
The Steps To Get Your Mortgage Approved
My mortgage approval guide book, Mortgage Approved!: Your Easy All-In-One Home Loan Kit, The ONLY Mortgage Approval Guide You'll EVER Need. (formerly titled "Now I Get It!")
Mortgage Approved! contains over 130 pages of easy-to-understand-and-apply information that anyone can use to get a mortgage approved. Using simple language, along with plenty of charts, graphs, tools, and explanations, I carefully walk you through all of the criteria of getting your mortgage approved.
You'll get the breakdown of the 10 most popular mortgage loan types and included is information telling you WHEN TO USE THEM and WHY. You will also find inside this guide book a look at the mortgage loan process FROM THE INSIDE the way the lender views the loan.
Every Tool You Need To Succeed With Your Mortgage Application Is Included – And Many Have NEVER Been Available To The Public Until Today!
To make sure you have complete success qualifying for your mortgage – no matter what your credit history is – I've included in Mortgage Approved! the exact professional tools that mortgage lenders and real estate investors use, so you can understand exactly what to do to get your mortgage approved, and be prepared for anything that comes your way.
These exclusive tools will help you:
1. If the Lender sees anything on this list the loan process will stop IMMEDIATELY…game over
A "red flag" in your loan file can cause lenders to deny your loan on the spot. So I'm including the Mortgage "Lender's Red Flag List", which will show you exactly what stops a lender cold, and shows you how to avoid, correct, or eliminate red flags BEFORE the lender sees them!
2. Get the right type of loan to match your current needs
Find out exactly what choices you have in loans that will work best for your situation. The "Lenders' Loan Product Chart" explains the key features of 20 different loan types so that you can make the determination on what loan type is best for you according to your financial and real estate needs.
For example, if you are moving in 4 years find out what type of loan will cover the time period that you will remain in the home, but allow you to pay the same low mortgage payment as if you were spreading the loan out over 30 years.
3. Get Control of your loan and the approval process
Take an 'Insiders' peek behind the secret doors of a financing company by using this "Lenders' Loan Process Flowchart". Know ahead of time who is doing what and why with regard to your mortgage loan.
4. Get prior access to the questions the Lender will ask you
Discover the questions that the home mortgage lender will ask BEFORE they ask. Get copies of the actual "Mortgage Loan Document Forms". Learn some of your mortgage loan rights under the law. Be prepared.
5. Prevent the Lender from saying "no" to your loan
Use this "Home Mortgage Lenders' Checklist Form" to get your documents in order BEFORE beginning your mortgage loan process. Stay ahead of the mortgage lender and the mortgage process.
6. Pre Qualify yourself before the lender does
How much house can you afford? Use this "Lenders' Mortgage Calculator" as a guide to what your monthly payments will be on a specific loan amount or purchase price.
7. Find out what the Lenders require for each type of Employment Category status
Are you a W2 wage earner or self-employed? Maybe you are retired? It does make a difference to the mortgage lender. Whatever your particular employment status, this "Lenders' Employment Category List" will spell out exactly what you need to get the home mortgage lender to 'show you the money'.
Easy to Understand and Apply!
The Mortgage Approved! guide book will provide you with all the steps you need to get approved for a mortgage!
No doc 2nd mortgage, Reverse Mortgage, Fixed Rate Mortgage, Home Equity Loans … The list goes on and on! This newly released mortgage approval guide called Mortgage Approved! is the quickest and easiest path to understanding how to get approved for mortgage loans.
Mortgage Approved! can provide the answers you want and build the confidence you need!
Inside the mortgage approval guide you'll get the breakdown of the 10 most popular mortgage loan types and included is information telling you WHEN TO USE THEM and WHY. You will also find inside this guide book a look at the mortgage loan process FROM THE INSIDE the way the lender views the loan.
Mortgage Approved! can change the way you think about your own personal financial situation.
You'll get to know the PLAYERS, the roll they each play and how it affects your money. You will find easy to understand graphs, charts, and real life 'this could be me' examples. Are YOU ready to become a homeowner? Is thinking about getting a mortgage loan killing the excitement of buying your new home?
Do you want to refinance to get some much needed cash out of your home but don't know how or where to begin? Have you ever wondered what happens to your mortgage loan after it has been submitted and you are just left waiting?
Mortgage Approved! gives you the breakdown of what happens during the time it takes for your loan file to get from Submission to Funding. Buying your new home or refinancing doesn't have to be stressful or a mystery if you have insider information.
With Mortgage Approved! you won't have the bad experience of having unanswered questions causing you sleepless nights. You will have made informed decisions long before signing any loan documents!
The Loan Support Center of The Survivors Club recommends my approval guide: "BOOKS SURVIVORS RECOMMEND" – Now I Get It! Squidoo says my mortgage approval guide is "THE ONLY BOOK THAT HAS IT ALL!"
Why Buy This Mortgage Approval Guide Book?
This mortgage approval guide book is your best source for 'how-to' help finding the best mortgage, negotiating the best deal, and getting the Banker to APPROVE YOUR MORTGAGE LOAN.
ü Mortgage Approved! breaks down the Mortgage Loan Process.
You (the borrower) will know everything that will happen before it happens. Mortgage Approved! puts you in the driver's seat. YOU are now in control of your mortgage
ü Mortgage Approved! explains the different types of mortgage loans in layman's terms and offers suggestions as to which loan should be used under which circumstances. The best fixed rate may not be the best type of mortgage loan for you. Find out why!
You end up with the right mortgage loan for your needs; resulting in savings of time, stress, money….
ü Mortgage Approved! explains what mortgage brokers and mortgage lenders are supposed to do on your behalf.
You will now know if you are working with a mortgage broker who is putting your best interests first because you will know the signs to look for and the right questions to ask.
ü Mortgage Approved! explains Credit, Debt, and Equity; and the effect each has on Home Mortgage Loans.
You will be able to get your financial situation in order prior to getting a mortgage loan so that you greatly decrease the risk of being turned down.
ü Mortgage Approved! tells you who the players are and what their roll is in your mortgage loan process.
You will be confident throughout the entire financing process and know who to go to for specific information.
ü Mortgage Approved! is a reference book.
You will use and reuse the contents of this book over many years to come; when you buy your first home, upsize to another home, refinance for cash and/or a better rate, upscale, downsize, and relocate.
Even if you get a loan without using the mortgage approval guide book you are probably loosing thousands of dollars in unnecessary interest costs just because you don't have the simple tools and information that show you how not to lose money on a loan.
What would you be willing to pay to FINALLY be free of money worries. To no longer have sleepless nights fretting over the amount of money you're spending on your monthly mortgage payments. To no longer go without essentials for your family, like medical insurance or the kid's college?
If you were to go see a specialist for one-on-one help with this, you could expect to pay a minimum of $125, and that's just for ONE HOUR (with no guarantee that you'll get any results at the end.)
Sure, there are plenty of other "how to" guides out there on the Internet that you could buy, but they often cost hundreds of dollars, and they're thrown together by so-called "experts" who don't' really have a clue what they're talking about.
Another problem is most "how to" mortgage books are not a guide to mortgages. They are not written to give the consumer the upper hand. Most of the mortgage advice in books are filled with more complex information and terminology and not enough actual common terms, breakdowns.
Other forms of mortgage help do not make understanding mortgage loans any easier, so there is no way you can apply the help that is given. You practically had to be a brain surgeon to figure it out. Sound at all familiar?
But when you download my eBook, "Mortgage Approved!: Your Easy All-In-One Home Loan Kit, The ONLY Mortgage Approval Guide You'll EVER Need", you'll get solid, step-by-step advice from a professional with decades of experience working in the field… and you'll get it all for just $69!
WAIT! Even at the regular price of $69 this insider's mortgage approval guide book is a bargain. BUT act NOW, and you can have the insider knowledge contained in Mortgage Approved! for the low price of only $27!
For less than the cost of dining out, you can get approved for mortgage loans like a pro!
But I want to be 100% positive you get ALL the help you need with your mortgage, so for a limited time, I'm offering two Super Bonuses. I can't put an actual price tag on this because you would never be able to have access unless you became a banker, but I am offering the Super Bonuses only if you get the mortgage approval guide book NOW!
Two HUGE SUPER BONUS OFFERS!
A personalized strategic Plan of Action will be created specifically for you to meet your financing needs. Your mortgage loan Strategy Session will be a one-on-one with Author, Strategist, and Award Winning Writer, Monica McKinney!
You will also receive a customized Financing Blueprint: a mortgage loan plan that maps out the type of mortgage loan program that best fits your needs based on your particular set of criteria.
You will come away with knowledge and understanding of your strategic mortgage loan Plan. You will be able to use the information given during your Strategy Session to get the best mortgage loan for your real estate needs.
Purchase "Mortgage Approved!" for instructions on how to take advantage of this offer and set up your Strategy Session with Monica today.
For a limited time only $27 with a 1 YEAR Money Back Guarantee!
Click the "order now" button to get your Mortgage Approval Guide Book:
I feel so strongly about how Mortgage Approved! can change your life, I'm willing to offer you a 1 year money back guarantee!!! No questions asked.
This could be the best $27 you have ever spent in your life!!!Use this insider information and you will be able to:
Make the financing process much easier on yourself

Save money by knowing which loan is right for you

Save time because you will have prepared ahead of time

Be happier during a process that for most is distasteful

Enjoy the confidence that being in-the-know brings

Be healthier due to the lack of added stress

Fee

l

accomplished because you reached your goal
One of my favorite saying goes something like this: 'Give a man a fish and he eats for one meal, teach a man how to fish and he eats for a lifetime.' Giving Mortgage Approved! as a gift is like teaching someone you care about how to feed themselves (and their family) for a lifetime. Change your financial life …
Get Mortgage Approved! Click and Download Right NOW!!!
Regards, Monica McKinney Educator/Advisor Broker & Strategist Award Winning Writer
P.S. Secrets of mortgage insiders will be revealed to you for your own personal use. Using Mortgage Approved! you will be able to take CONTROL of your purchase or refinance and get the money! Mortgage Lenders certainly won't tell you all of this information. (If for no other reasons than they don't have the time and there's nothing in it for them.)
Download your Mortgage Approval Guide instantly.
P.P.S. The mortgage industry is changing so there is no time to delay! Quickly discover the home mortgage loan option that works for YOU. Then lock in the lowest mortgage rates (you'll know how and when). Use the tools in "Mortgage Approved!" today to Refinance and take cash out in ways that put the equity in your home to work without jeopardizing the value. Operate like the savvy investors and learn how to use the Home Equity Loan or Mortgage Loan as a financial tool. It's all right at your fingertips.
***SUPER BONUS Included***
Allow me to be your personal loan strategists. Get your personalized one-on-one Mortgage Strategy Session with me. I will also customize a Financing Blueprint just for you. These two valuable Super Bonuses are only available for one deep discount if you order "Mortgage Approved!" today. This is a limited time offer. This bonus offer will end at midnight tonight. Get this guide book to find out how to schedule your Strategy Session with me and get your customized Financing Blueprint for your future or existing mortgage loan.
P.P.P.S. I want YOU to be able to get your mortgage approved, just like hundreds of other people I've helped over the years.
You can now possess enough basic knowledge to make informed decisions about any valuable piece of real estate that you are trying to acquire or refinance.
For a limited time, only $27. Your purchase comes with a 1 YEAR Money Back Guarantee!
Remember you have one whole year to get a refund if not 100% satisfied, but the discounted price of only $27 ends soon!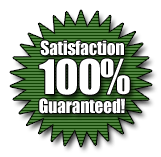 Download Your Guide to Mortgage Approval!!